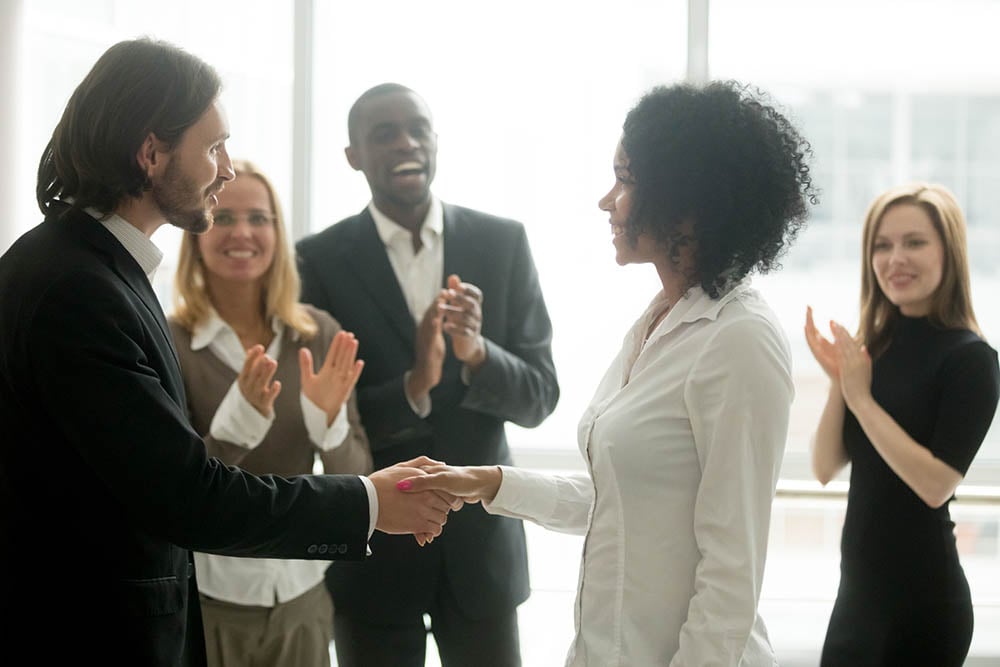 High-performing employees are the most valuable asset in most companies. Customers, products, technology, inventory, and most other assets come and go.
A company that cannot hold onto its best employees, however, likely cannot sustain growth and has a lower chance of survival. Yet ironically, too few companies have taken any formal steps to minimize the risk of losing top employees.
Sure, you pay your best employees well and presumably have a great culture and work environment — but your competitors can often offer the same incentives. To truly hold onto your best people, consider tying them to your company with handcuffs made of gold.
Encourage Your Top Employees to Stay
"Golden handcuffs" is a generic term describing a wide range of compensation plans that share one common purpose — incentivize top employees to stay with the company for the long to very long term.
There are many variations and permutations, which can at first pose a challenge to understanding how to design and use these plans. Companies that properly use golden handcuffs plans can accomplish the following 10 important outcomes:
Reduce the risk that top employees leave prematurely (typically before retirement age) or unexpectedly. Most golden handcuffs plans accomplish this by creating a future compensation payout that is partially or totally forfeit if the employee should terminate employment prior to an agreed-upon date.
Incent top employees to help create long-term, sustained company growth. The potential for a future compensation payout orients the employee towards achieving the company's long-term business goals.
Protect the company against the risk of losing customers, other employees, or trade secrets should a top employee leave. Golden handcuffs plans should include a legal agreement that commonly includes provisions such as non-compete, non-solicitation, and non-disclosure language wherever possible.
Provide a way for business owners to create alignment with their non-owner top employees around creative business value prior to their exit. Many owners are understandably concerned about discussing their future exit plans with non-owner top employees, because the future exit (typically by selling the company) does not create wealth for them but does create career uncertainty. Golden handcuffs plans build a bridge between owner and non-owner top employees by providing that wealth creation opportunity while enhancing career stability.
Enhance business value at company exit, particularly upon sale of the business. Your future business buyer will often see greater value in your company if golden handcuffs plans have been effectively implemented, as long as those plans include "stay bonus" features that reduce risk of top employees leaving during the transition phase after company sale.
Thank top employees after extended periods of high performance. Most business owners want to thank high-performing employees after they have given many years of service to the organization. Golden handcuffs plans commonly are designed to do just this.
Recruit top talent away from competitors. In some situations, a golden handcuffs plan offered to a top candidate — in addition to competitive pay and compelling career opportunities — can be the linchpin when convincing that person to join your organization.
Offer an alternative to sharing ownership with top employees. Many business owners are unaware that golden handcuffs plans arguably create all of the benefits associated with sharing ownership with top employees without any of the numerous downsides and risks that come with sharing actual ownership.
Protect the company against financial losses should a top employee die. While it may not be the primary reason to consider a golden handcuffs plan, some companies add life insurance on the top employee(s) to the plan. Should that employee then die, the life insurance benefits can be payable entirely to the company or shared with the deceased employee's family to mitigate against any financial losses.
Create an incentive for mid-tier employees (in terms of either role or performance) to advance in the company and become eligible for inclusion in the golden handcuffs plan that is in place for top-tier employees.
There are too many types and variations of golden handcuffs plans to describe in this article. However, with a quick conversation, we can review the various plan types and identify a potential design for your situation.
Also, watch our recent webinar on this same subject to learn about a simple golden handcuffs plan design that usually gets the job done and to view an example of how to discuss this subject with your employees.