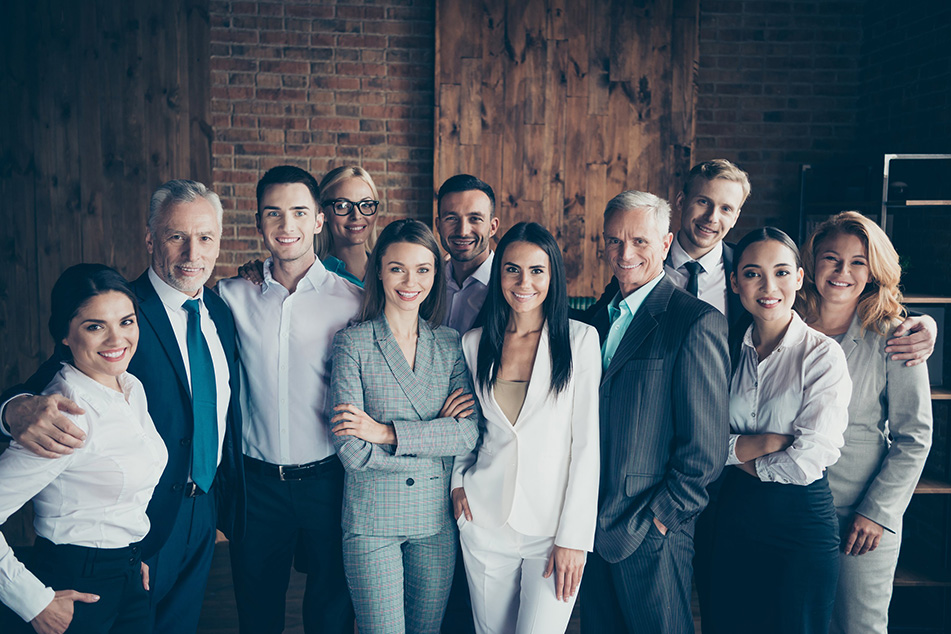 Do you have at least one child working in your family business, and at least one child who is not working in your business? If you do, and if you want to treat all of your children fairly in your business exit and succession planning, prepare not to treat them equally. Because in exit planning for family businesses, fair is not equal and equal is not fair.
To show why, here's a true story involving a previous client.
A Client Story
Dad and Mom had started a construction company nearly forty years earlier. Along the way, Dad and Mom had raised two children: one Son and one Daughter. Son began working in the company right out of school, and eventually became the company's President. As part of Dad and Mom's exit planning, they wanted to pass their business down to the Son eventually.
Other than their company, Dad and Mom owned a modest home, a little cash, and a significant amount of raw land. Dad and Mom were worried that if they gave the business to the Son, which seemed fair to do, then they would not have any means to treat their Daughter equally, which seemed unfair to her. But while splitting up their assets 50/50 between the two children would treat them equally, it seemed unfair to the Son.
At that point in our exit planning, we suggested that Dad and Mom have their the two most valuable assets appraised: the company and the land. Independent appraisers were brought in to value each asset. Purely coincidentally, the company and the land were both valued at almost exactly $5 million each. With this information in hand, we suggested to Dad and Mom that their plan should be to give the business to the Son, and the land to the Daughter. After all, this was nearly perfectly equal.
Upon hearing our recommendation, Mom became upset to the point of tears. She said that she understood this seemed to be an equal solution, but it struck her as unfair—for both of her children. As she explained, the land was undeveloped, pristine forest, and grassland. They used it for hunting and camping. Everyone in the family hoped to keep it for generations to come. Giving the land to the Daughter was not providing her with any wealth or income—actually, they were giving her an annual property tax bill. Compared to the company, the land was a financial burden. That was not fair to the Daughter.
As for the Son, giving him the business seemed the right thing to do. However, Dad and Mom appreciated that even though the company was profitable and generated wealth, it was inherently risky, as construction is a volatile and uncertain industry. The business would require the son to personally guarantee his assets to collateralize debt, whereas the land was debt-free. The company could one day be diminished or worthless through no fault of the Son. In contrast, the land would always exist and likely have at least some value. Furthermore, they wanted the Son and his heirs to also enjoy the use of the land, without forever needing to ask anybody for permission.
For these reasons, giving the Son the business, and the Daughter the land seemed entirely unfair. There seemed no way to treat the children fairly and equally.
Family Business = Complicated
This real-world example is unusually simple: two kids, with one involved in the business, and not participating in the business. Two main assets: the company and the land, both worth the same amount of money from a market value standpoint. Yet, for all this situation's simplicity, it illustrates the remarkably tricky challenge of being fair to everybody when trying to design and implement an exit plan for family-owned businesses.
Many real-world situations are more complex than what this client faced. For example, things can get even more complicated if any of the following are true:
There are

more than just two kids

M

ultiple children

work (or

have worked

)

in the business, and

thus

have competing expectations and interests
S

ome children need special

ized

medical care or have struggled with

issues like substance abuse, financial mismanagement, or marital instability

Dad and Mom have little to no significant assets outside of the company

Dad or Mom

in

in poor health

,

and there may be a need to rush a process

Not all of the family members get along with one another
The Solution? Focus on Fair, Not Equal
In situations where a family is trying to treat everybody fairly, rarely it is possible or advantageous to treat everybody equally. Typically, you have to be unequal to be fair.
For example, children who have worked in a family business for years usually come to expect that they will one day receive a larger portion of that company than their siblings. That may not be equal, but to many families, this is the right and fair thing to do out of respect for the service and contribution those children working in the company have made to the company. Dividing a company into equal parts among children who have not worked equally in that company rarely produces a stable and happy outcome.
People are different. No two people are identical, and thus no two people are equal in terms of their skills, desires, traits, wants, and needs. Trying to treat people who are not identical equally usually ends up being unfair because they are different people.
Assets are different too. Different assets have inescapably different characteristics and qualities. As the mother from this true story pointed out, $5 million worth of raw land carries very different opportunities and disadvantages compared to $5 million worth of a closely-held business. Cash, marketable securities, commercial real estate, vacation properties—all these assets too are, unavoidably, "not equal," even if the worth is the same in terms of market value. Again, approaching these assets as equals rarely creates outcomes that will be seen as fair.
There are no one-sized-fits-all solution with family businesses and family members. But, understanding that equal is not fair, and fair is not equal, allows family members to consider solutions that are more likely to be seen as "fair" by everybody involved.
To learn more, watch our free educational webinar or contact us with your questions.