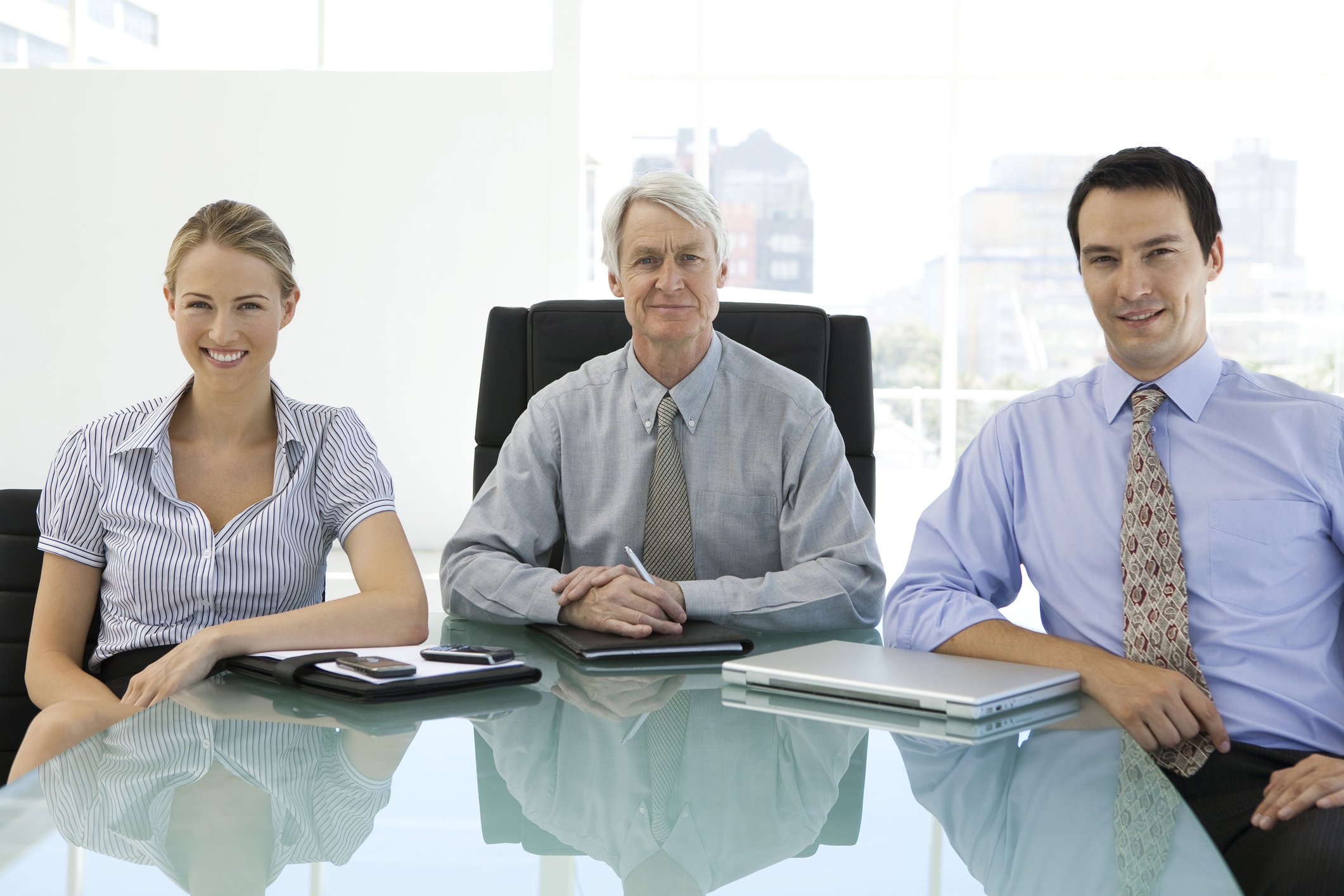 If your exit strategy is to pass your business down to a member of your family, you face a unique set of issues, different from business owners who plan on selling their company when they exit. Woven into these issues are family dynamics, relationships, and realities which can at the very least complicate matters, and at worst prevent a successful exit. In our experience, there are seven conditions that you must address to successfully and happily pass a business down to the next generation. Reviewing these conditions helps you evaluate how prepared you are to pass your business down to family.
1st Condition: The Company Must Run without You
If you intend to pass your business down to your children and have the business not just survive the transition but thrive going forward, then the company must be able to run without you. There are two sides to "running without you." The first deals with processes: all the company's essential day-to-day operations including sales (from lead generation through closing), delivery of products/services, finance, problem-solving, etc. must operate effectively without your involvement. The second aspect deals with people: all critical internal and external relationships must conduct without your involvement and presence. If the company's important processes or people relationships cannot function without you, then you cannot pass it down to your children without risking disaster.
Creating a company that runs without you is not easy. Building a team of sufficient caliber to run and grow the company without you takes years of planning and work.
2nd Condition: Your Child (or Children) Can Run the Company
Because the first condition is that the company must be able to run without you, the second condition must be that your child (or children) can run the company. It's not enough to have hard-working, smart, mature children just working in your family business. One or more of them must have the talent, vision, and drive to lead the company today and into the foreseeable future. Finding successor leadership of this caliber is hard anywhere—finding or developing the leadership of this caliber within your family can be even more challenging. Also, it is important that your exit and succession planning build time into the process to let your children demonstrate that they can run the company before fully turning it over to them. They will need the opportunity to prove to you, other employees, customers, lenders, etc. that they have earned the future leadership role, rather than received it due to nepotism. (See the 5th Condition below.)
3rd Condition: Your Children are Prepared for the Risks of Ownership
Your children must be more than just qualified and proven to run the company; they also must be prepared for the risks that come with owning the company. Business ownership carries inherent risks, and in many family businesses, the successor children are unfamiliar with these risks and have never had to shoulder their responsibilities. For example, if you personally guarantee the company's line of credit or other financial obligations, your children may be unfamiliar with this obligation and lack sufficient personal wealth to meet current and future credit requirements. Your children also may have never experienced owning the company through difficult economic times, such as a recession or industry downturn. It is not possible to protect your children from every business risk, but the key question is, are they prepared to handle the risks that you know come with ownership.
4th Condition: The Rest of the Family Supports the Succession
One of the great challenges within most family-owned and led companies is getting all the necessary family members on the same page while avoiding decisions or actions that cause dissention and strife. When it comes to passing a business down to the next generation of family leaders, preventing dissention often gets much harder, as most if not all family members are impacted in some manner by this event. For example, if you have some children working in the company but some who are not, then treating all your children fairly may be difficult if only some children are going to "get" the business while others won't. These issues can be emotional and sensitive within the most tight-knit, close families. Add into the picture complicating factors like second marriages or adult-age children who are not acting like adults, and fulfill every family member's wants, and needs may seem impossible. Again, the sooner family-led companies start talking about and addressing these issues, the more time they give themselves to achieve a successful outcome.
5th Condition: The Rest of the Company Supports the Succession
To pass a business down to your children, your family must ultimately support the exit and succession plan, and the rest of the company's key leaders must support it too. To the extent, you have addressed the 2nd and 3rd conditions described above, likely you will secure the support from the company's non-family key employees because they will have seen your children effectively running the company and qualified to be owners. However, if you have co-owners (business partners) outside of your nuclear family, gaining their support may be more complicated no matter how qualified your children may be. Typically, your partners will not want to see the business that they own a portion of being passed down to your kids, either because they want their children (if applicable) to have the ownership opportunity, or because they want to sell the company for an attractive price. In these situations, the simplest solutions (share the company between everybody's kids, or buy out the other owners) are rarely simple to implement.
6th Condition: You Can Reach Financial Freedom without Over Burdening the Company
Most business owners are financially dependent on the company. To some degree, you need your income from the company to support your current lifestyle, and one day you will need to convert some to all of your business wealth into personal wealth to reach financial freedom and retire. You can't happily and successfully exit and pass your company to your children if that cuts you off from your financial security.
Owners who exit by way of selling their company to an outside buyer have an apparent mechanism for how they will reach financial freedom—the liquidity event created with the company sale. However, if you intend to pass the company to your children, there usually will not be a liquidity event. Alternative mechanisms, such as the company/kids borrowing money to buy you out, or the company keeping you on the payroll indefinitely, can help you reach financial freedom but they create significant long-term financial burdens (and sometimes tax problems) for the company. Ideally, family members will recognize and start addressing this issue long before the current owner(s) want to exit and adopt tax-favorable strategies to build wealth outside the company long before you are ready to exit.
7th Condition: You Have a Plan for Dealing with the Taxes
Passing a business to your children triggers potential transfer taxes—commonly gift taxes (if the transfers occur while living) and estate taxes (if the transfers occur at death). A high tax bill can cripple even the soundest succession plan. Recent tax law changes provide some tax relief, but only through 2025. After that year, the potential taxes owed on asset transfers are scheduled to return to significantly higher levels. You must consult your tax advisors to determine your situation, and if you need to consider taking action as part of your overall exit plan.
Your Last Five Years
Preparing and implementing an effective plan to pass a company from one generation to the next requires a thorough review of the company and the family, followed by discussions, brainstorming, modeling, and assistance from experienced advisors. In other words, exit planning takes time and work. If you are telling yourself you want to exit sometime in the next five years, now is the time to take action to address these seven conditions in your family business. For help, download our complimentary ebook Your Last Five Years: How the Final 60 Months Will Make or Break Your Exit Success to get started.